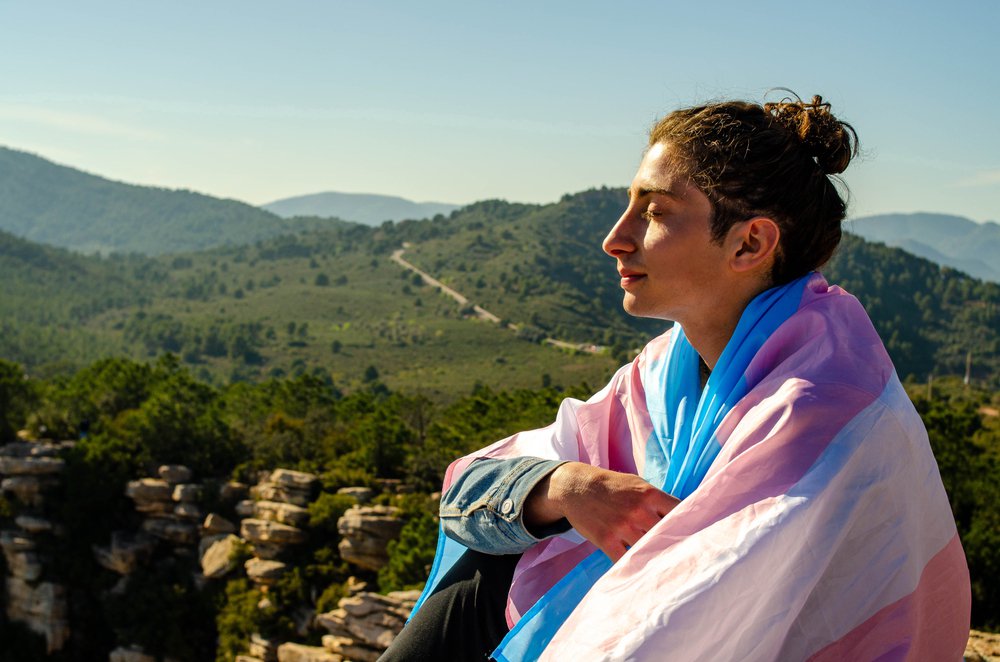 The significance of PrEP in reducing HIV risk among LGBTQ patients can't be overstated -- it's one of the most important tools in LGBTQ health care for stopping the spread of HIV. Many cisgender men who have sex with men (MSM) know that PrEP is available to them, but that same level of awareness is not often extended to trans men. This needs to change, as PrEP can play an invaluable role in protecting the health of transmasculine people who might be at risk for HIV infection. 
Gender identity and sexual orientation can be complicated when you're trans, which makes it hard to know if certain medical resources typically extended to cis gay men are right for you. But transgender equality means making sure that transgender people have access to the same level of care and treatment as cisgender people, including educational resources on PrEP.
At PrEP2Me, our health professionals are passionate about providing culturally-competent care and resources for everyone who needs them. We understand that all genders need access to PrEP if they are at risk for HIV. That's why we offer PrEP prescriptions online, delivered quickly and discreetly to your door. With our simple three-step process, you can get started on PrEP and stay protected without hassle or out-of-pocket cost.
Here are answers to some of the most important questions trans guys ask as they consider taking PrEP.
Do Trans Men Need PrEP?
Generally speaking, the answer to this question is a resounding yes! Trans men are susceptible to the same risk factors for HIV infection as anyone else, regardless of sexual orientation and gender identity. These risk factors include: 
Having unprotected sex with someone who is positive
Participating in group sex or erotic play parties
Sharing needles when injecting drugs
Because of health disparities faced by the LGBTQ community, trans people (including transgender youth) are some of the most vulnerable to HIV infection. Those who struggle with mental health and face external stressors due to discrimination and other hardships are often more likely to engage in activities that put them at risk for HIV, such as unprotected sex and drug use/substance abuse.
There is nothing inherently wrong with these activities, but in order to enjoy them worry-free, it's essential to protect yourself with PrEP.
Does My Trans Body Affect the Way I Can Get HIV?
Part of the beauty of transness is being able to define your own body without adhering to traditional norms or expectations. That means there is no one-size-fits-all answer when it comes to HIV risk and PrEP for trans people -- everyone is different. 
That said, the same risks that can lead to HIV infection in cisgender men who have sex with men (MSM) can also lead to HIV infection in trans people. That includes receptive anal sex, insertive anal sex, and shared injection drug use (IDU). 
While it is less common, vaginal sex is also a risk factor for HIV transmission. Trans men who have vaginal penetrative sex may have additional concerns if they are taking hormones or have had gender-affirming surgery that affects the structure of their genitalia. Testosterone can sometimes cause a condition called vaginal atrophy, which can make the vaginal walls thin and dry. This makes them easier to perforate during penetrative sex, increasing the risk of HIV transmission.
Does PrEP Protect Trans Men the Same as Cis Men?
Unfortunately, because most studies on PrEP have not included transgender patients, there is not a lot of data to answer this question for many brands of PrEP. That said, we do know that PrEP has been proven to reduce HIV transmission among cisgender MSM, and there is no reason to suggest it would work differently for transmasculine people. 
When taken consistently as prescribed, PrEP can be up to 99% effective at preventing HIV infection when used alone or in combination with other methods of protection. That's why it's so important for trans men to talk to their health care providers about PrEP and other options for HIV prevention. 
Does PrEP Interfere With Medical Transition?
Great news for trans guys: there is no evidence that PrEP interferes with hormone therapy, that your testosterone levels will be affected by taking PrEP, or that your HRT will affect the efficacy of your daily dose of PrEP. This means that you can proceed with transition-related care and PrEP at the same time without worrying about any negative effects from either. 
Is There Help Available for Affording PrEP?
PrEP2Me was created by passionate medical providers to smash the barriers that prevent people who need PrEP from getting protection, including transmasculine people. That's why we're proud to provide PrEP to everyone at zero out-of-pocket cost. Don't have health insurance coverage? No problem. We provide PrEP for free regardless of your health insurance situation.
Get PrEP Online With PrEP2Me
If you're a trans man (or transmasculine person) and you think you might be at risk for HIV, PrEP is for you, and it can help you stay healthy and protected. Enjoy your life without worry -- you're worth it!
Getting started with PrEP is easy when you sign up with PrEP2Me. Once you conduct an at-home STI test, our healthcare providers will get in touch with you virtually to determine which PrEP prescription is right for you. Your medication will be delivered to you in discreet packaging within 3-5 business days.
If you're in Western Pennsylvania or Ohio and you're looking for a competent community health center to receive transition-related care, visit a Central Outreach Wellness Center near you.
We make it easy to get started with your PrEP prescription. Just fill out our simple online form. At PrEP2Me, we make the prevention of HIV and AIDS simple and accessible to all!