Skip Main Content
PrEP2Me - Your Resource for PEP Online
Post-Exposure Prophylaxis (PEP)
Staying safe during sex is extremely important, and if you're at a high risk for contracting HIV during sex, taking PrEP daily is the most key preventative measure you can take. A daily dose of PrEP (Pre-Exposure Prophylaxis) can decrease your risk of HIV by 99.9%. Unfortunately, obstacles such as travel, discretion and cost can get in the way of you having what you need to protect yourself from HIV. A PrEP subscription with PrEP2Me is designed to help you overcome those obstacles and enjoy sex worry-free -- but what if you've already had a high-risk encounter before starting PrEP?
PrEP2Me has options for you in the form of Post-Exposure Prophylaxis (PEP). Unlike PrEP, which is a solely proactive medication, PEP is designed to prevent HIV infections from occurring after immediate exposure (a 72-hour window) during a high-risk sexual encounter. While PEP is no substitute for a preventative daily PrEP routine, PrEP2Me is able to provide PEP within that 72-hour period, ensuring that you get the coverage you need, when you need it. 
PEP is not offered through our form, but receiving it is still simple -- just call our office, and we'll make sure you have the medication you need within the 72-hour window. PEP must be taken within 72 hours of exposure to be effective, so if you think you've been exposed, don't wait -- reach out to us as soon as you possibly can!

CALL ONE OF OUR OFFICES AND WE'D BE HAPPY TO HELP!
What are the PEP Medication Names?
Tivicay & Descovy for PEP Treatment 
PrEP2Me provides delivery within the 72-hour window of two common brands of PEP, Tivicay and Descovy, as well as the generic versions of each of those brands. Both Tivicay and Descovy are effective and safe to use for preventing HIV infection after immediate exposure.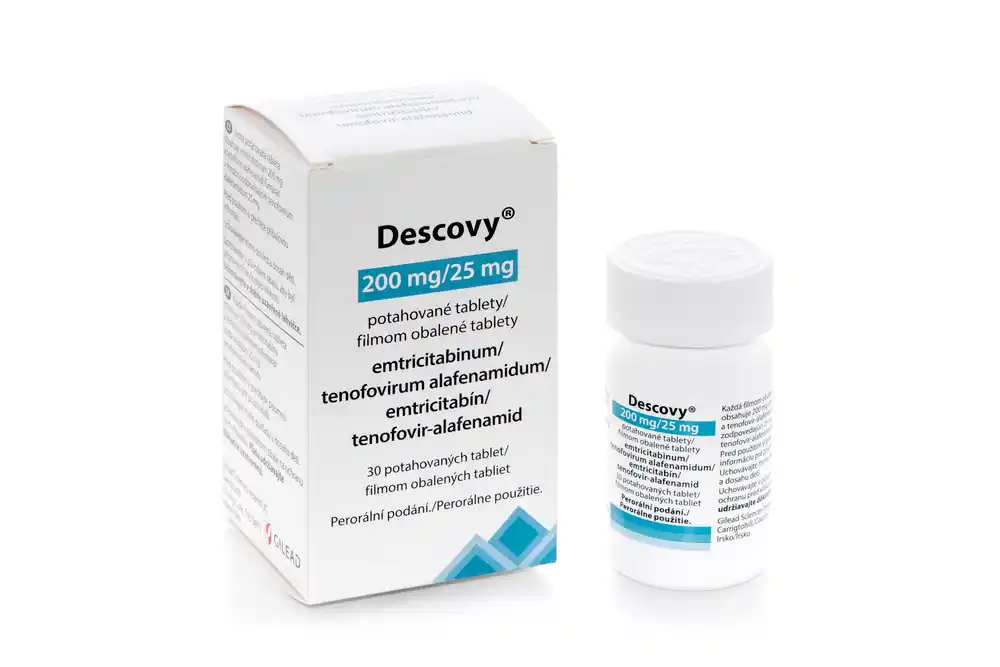 Tivicay is a type of anti-HIV medication that has long been used as a post-encounter stopgap for staying HIV negative.
Descovy is a type of PrEP that can also be used for PEP at certain doses.
No matter which type of medication you take, patients should be aware of common PEP side effects, which include fatigue, stomach upset (sometimes resulting in diarrhea/vomiting) and a general sense of malaise. When you call our office and let us know you're in need of PEP, your physician will help you determine which type of medication is right for you.
PEP and HIV FAQs:
Where to get PEP?
PrEP2Me does not offer PEP through our form process, so as soon as you learn you've been exposed, call our office at (412) 322-4151. We'll discuss your options and have your PEP shipped to you within the 72-hour window.
If I've taken PEP, should I still get on PrEP?
Yes! PEP can be used as a stopgap to prevent HIV infections if your PrEP routine has been interrupted, you're waiting to get on PrEP, or in an emergency after an unplanned high-risk encounter. This is not a replacement for daily PrEP, which provides preemptive protection and astronomically reduces your likelihood of HIV infection.
If I become exposed a second time while on PEP, am I still at risk?
While there isn't too much data on second exposure while on PEP, physicians tend to believe that for a 7 day period, PEP is still active in your system and functions as protection for you against HIV. That said, PEP is still not a substitute for daily PrEP, and if you're frequently encountering HIV risks, we strongly recommend that you consider starting PrEP.