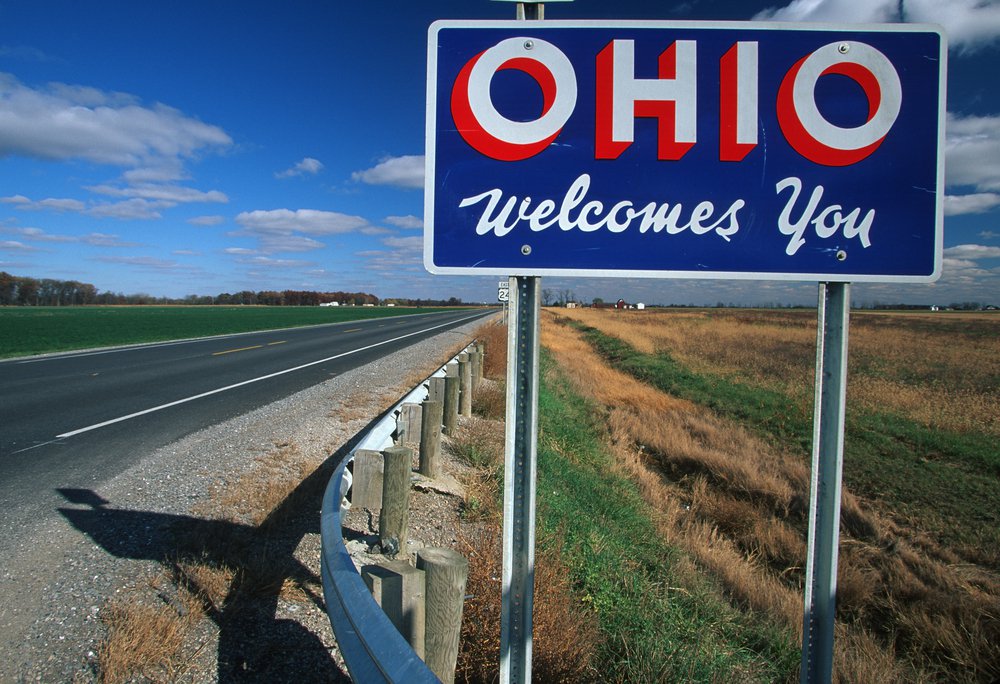 Pre-exposure prophylaxis, or PrEP, is one of the most important tools we have to prevent HIV in Ohio. PrEP helps people who are at risk for HIV stay safe by taking one pill every day. But for many residents of Ohio, which has a diverse spread of urban and rural areas, figuring out how to get PrEP can be extremely difficult.
Many people don't know where to get PrEP, how to pay for it, or which doctor they should see. That's why online PrEP clinics like PrEP2Me are such an important resource for Ohioans who want to protect themselves from HIV. 
PrEP2Me is a telemedicine service that allows individuals to get the care they need without having to travel long distances or wait in line at their local clinic. In three easy steps, the healthcare providers at PrEP2Me can prescribe PrEP online and have your medication delivered quickly and discreetly right to your door.
Here's what every Ohioan should know about PrEP, and about the benefits of getting PrEP online:

HIV in Ohio: What You Need to Know
Although great strides have been made in the prevention and treatment of HIV/AIDS, HIV remains a public health issue in the state of Ohio. Here are some of the stats collected by the Ohio HIV/AIDS Surveillance Program during their most recent survey, conducted by the Ohio Department of Health:
There were 912 new diagnoses of HIV reported in Ohio in 2021.
The most common transmission category for men in Ohio is sexual contact with other men (59%). Gay and bisexual men are typically at the highest risk of getting HIV nationwide.
The second most common known transmission category for both men and women in Ohio is injection drug use (7% for men, 19% for women).
Throughout this study, these statistics are broken down further in terms of race, age, and other factors to offer an even more nuanced picture of HIV in Ohio.

Why is PrEP So Important?
Pre-exposure prophylaxis (PrEP) is the most important tool for HIV prevention that exists today. PrEP is a pill that can be taken every day to reduce your risk of getting HIV. Studies have shown that taking PrEP daily can provide up to 99% protection(opens in a new tab) against HIV infection when used as indicated. This means that even if you are currently at risk through factors like injection drug use or sex with HIV-positive partners, the use of PrEP can drastically lower your chances of contracting HIV and keep you safe.
How Online PrEP Helps Ohio Stay Protected
Getting your PrEP prescription online with PrEP2Me can be an easy and convenient way to get the medication you need to stay safe in Ohio. Here's why:

It's Easier to Access PrEP Online

Getting a PrEP prescription used to require multiple clinic visits and in-person consultations, which could be a barrier for Ohioans in rural or remote areas. With PrEP2Me, all you need is an internet connection to get care and access your medication quickly and easily. Our delivery is also discreet, so you don't need to worry about other people knowing your business.

You'll Always Have Enough Medicine

The most important part of making sure oral PrEP is effective is that you take your daily pill every single day without missing any doses. With PrEP2Me, we'll make sure you always have enough daily PrEP to stay protected by sending you regular shipments of your prescription with plenty of time before you run out.

No Health Insurance? No Problem

While most health insurance plans cover PrEP, not everyone has insurance. Finding an affordable way of getting PrEP can be a challenge for many people in Ohio due to out-of-pocket costs.

At PrEP2Me, it's our prerogative to keep PrEP affordable for everyone. We prescribe PrEP at zero out-of-pocket cost to everyone, regardless of their insurance situation.
Get PrEP Online With PrEP2Me
PrEP is an incredibly important tool for helping people in Ohio protect themselves from HIV, and PrEP2Me makes it easy to get the medication you need. With our three-step process, we'll have your medication delivered to your door quickly and discreetly so that you can stay safe and healthy. 
We make it easy to get started with your PrEP prescription. Just fill out our simple online form. At PrEP2Me, we make the prevention of HIV and AIDS simple and accessible to all!