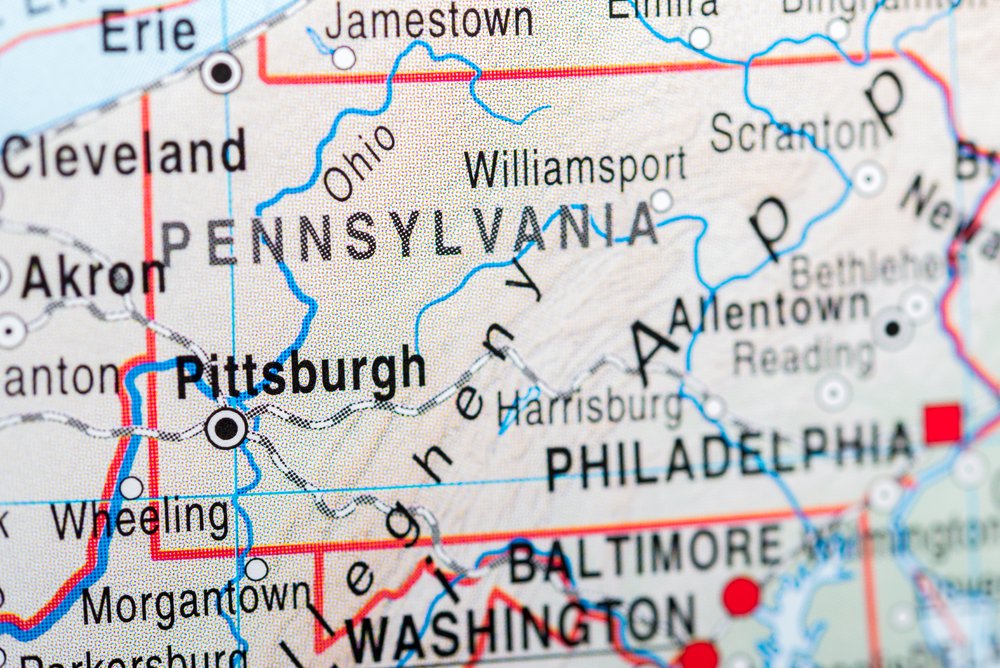 Are you at risk of HIV in Western PA? If so, pre-exposure prophylaxis (PrEP) can be a powerful tool to help protect yourself against the virus. When taken daily as prescribed, PrEP has been shown to reduce the risk of HIV infection by 99%.
But accessing PrEP isn't always straightforward. Knowing which providers offer PrEP services and how to navigate insurance coverage is key in order for you to get the preventive medicine you deserve and live your life free of HIV.
At PrEP2Me, our mission is to smash these barriers to care. That's why we offer online PrEP prescriptions to at-risk individuals living in Western PA and nationwide. Using our simple three-step process, you can complete an at-home STI screening, meet virtually with a real provider, and have your PrEP delivered discreetly to your door.
Here's our accessible guide on how you can access PrEP and stay protected.
What is PrEP? Why Is It Important?
PrEP, also known as pre-exposure prophylaxis, is an antiretroviral medication taken daily to prevent HIV transmission. It is particularly important for those with risk factors such as injection drug use or engaging in sexual activities with HIV-positive partners. By taking PrEP, individuals lower their chances of contracting the virus, making it an essential tool for HIV prevention.
It is crucial to know that PrEP is a preventive medication, not a treatment for HIV. That said, it does offer an extra layer of protection for those who may be at higher risk, making it a powerful tool in the fight against HIV transmission.
Common Barriers to Accessing PrEP
Accessing PrEP can be challenging due to a variety of reasons:
Finding the right health care provider who is knowledgeable about PrEP and can adequately address any concerns or questions. 
The cost of PrEP, especially if insurance coverage is limited. 
Having to travel long distances to access PrEP services -- a particular issue in certain Western PA communities. 
Discrimination, particularly for groups such as LGBTQ+ individuals, people of color, and those who use injection drugs.

All of these factors can make it difficult for individuals to successfully access and use PrEP.
How to Access PrEP in PA
If you're looking to access PrEP in Pennsylvania, there are many options available to you. Firstly, it's important to note that PrEP is available to all individuals who need it, regardless of ability to pay. You can still access PrEP through culturally competent, community-oriented providers like PrEP2Me, or through Pennsylvania's state-funded program.
There are also a number of in-person healthcare providers across the state who prescribe PrEP and specialize in providing PrEP services: Central Outreach Wellness Center has four convenient locations in Western PA. With the right resources and support, you can take charge of your health and access the treatments you need to protect yourself from HIV.
Sticking With Your PrEP Schedule
Taking daily PrEP is a crucial step in protecting yourself from HIV transmission. To ensure that you never miss your medication, it's important to establish a routine that works for you. With PrEP2Me, you'll receive support to help you stick with your daily regimen.
It's also important to make sure you have enough medicine to last the entire month. By making your daily PrEP a top priority, you're taking control of your sexual health and reducing your risk of contracting HIV. So, whether you set an alarm on your phone or use a medication app, sticking with your PrEP schedule is a vital part of a healthy and responsible sex life.
Navigating PrEP and Health Insurance
For those who are interested in PrEP, navigating health insurance policies can be a confusing and frustrating experience, even though most health insurance plans do cover PrEP.
At PrEP2Me, we feel strongly that a lack of insurance coverage should not be a barrier to accessing PrEP. That's why we offer PrEP to patients at no out-of-pocket cost, regardless of their health insurance provider. Don't have insurance? No problem. PrEP2Me can still provide you with your PrEP prescription.
Getting PrEP With PrEP2Me
Looking after your sexual health has never been easier with PrEP2Me. With our online service, you can get access to PrEP medication and the necessary STI testing involved from the comfort of your own home. The process is simple and easy:
You'll enter your information into our easy, user-friendly online form. Don't forget your driver's license!
We'll send you the at-home lab kit you'll need to screen for STIs before starting PrEP. This is a pain-free test you can perform yourself in 5 minutes or less. We'll reach out to you about scheduling your first telePrEP appointment. You can also select an in-person meeting at one of our Central Outreach Wellness Center locations in Western PA if you'd prefer.
Your meds will be shipped to your door in discreet packaging as soon as possible. This service is perfect for those wanting to take control of their sexual health without the barriers created by in-person clinic visits or pharmacies.
At PrEP2Me, we make the prevention of HIV and AIDS simple and accessible to all!