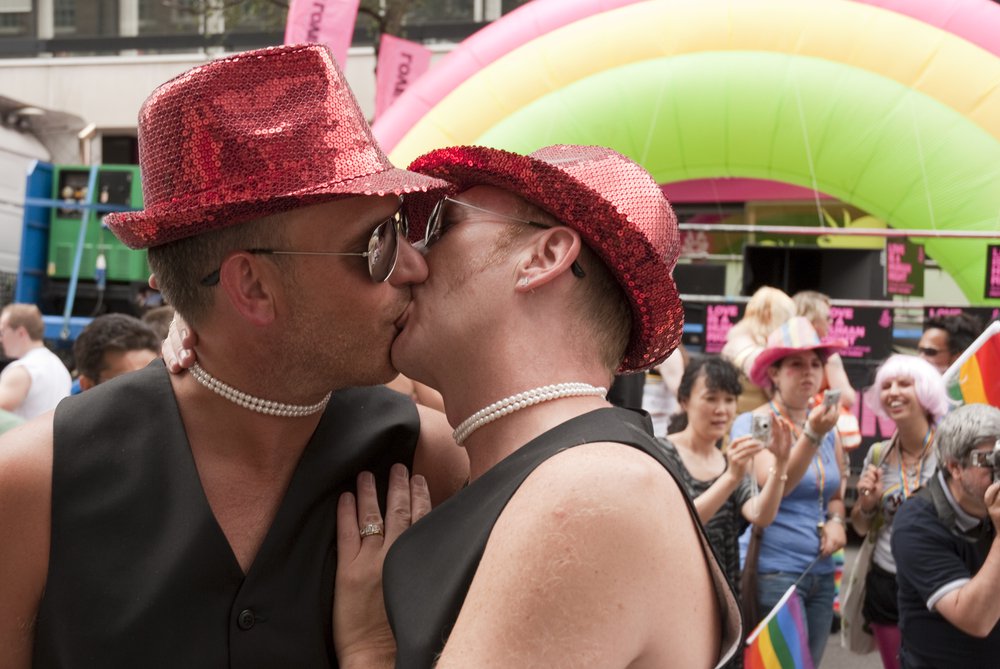 Pride Month is HERE, and many of us in the LGBTQ community are looking forward to (safely) getting back to the festivities after two years of COVID-19 precautions. While Pride is unequivocally a time of joy for our community, it's important to remember that COVID isn't the only thing to be aware of as you celebrate -- HIV remains a very real concern, particularly for queer and trans people of color.
That's why the team at PrEP2Me is here to talk about PrEP, or pre-exposure prophylaxis. PrEP is a daily medicine that can be taken to prevent HIV infection, and it's been shown to be up to 99% effective in doing so. For many people in the LGBTQ community, PrEP has been life-changing in terms of reducing anxiety around HIV exposure and increasing peace of mind. Here are four reasons why you should start PrEP:
1. PrEP is one of the most effective ways to prevent HIV infection.

As we mentioned, PrEP is up to 99% effective in preventing HIV infection when taken consistently. That means that if you're taking PrEP and you are exposed to HIV, there's only a 1% chance that you will become infected. Compare that to not being on PrEP and having an unprotected sexual encounter with someone who is HIV-positive, in which case there is a much higher chance of infection. If you're concerned about your ability to access PrEP in a way that allows you to take a daily dose, don't worry -- PrEP2Me can help with that. We offer a way to get your PrEP prescription online and have it delivered right to your door, so you never have to worry about running out or forgetting to take your medicine.

2. PrEP can help reduce anxiety around HIV exposure.

If you're gay, Pride Month is prime time for hookups. If you're someone who is regularly having unprotected sex or is in a sexual relationship with someone who is HIV-positive, starting PrEP can be a game-changer in terms of reducing anxiety. For many people in the LGBTQ community, anxiety around HIV exposure is a very real concern, and spontaneous sex often isn't an option when that anxiety is present. Whether it's anxiety about contracting HIV yourself or exposing a partner to the virus, PrEP can help reduce this anxiety by providing peace of mind that you are taking a proactive step to prevent infection. You deserve to express gay love, have fun, and generally have sex without fear. When you're on PrEP, you can have sex without worrying about HIV exposure, which can lead to a more enjoyable and relaxed experience.

3. PrEP doesn't interfere with hormone replacement therapy.

Much of the conversation around PrEP has tended to revolve around cis men who have sex with men (MSM), but the truth is, sexually-active trans people should strongly consider starting PrEP as well. Trans women (especially Black trans women) are some of the most vulnerable people in the LGBTQ community when it comes to HIV, and trans MSM need to take the same precautions as cis men do when having sex with other men. If you are a trans person who is taking hormone replacement therapy (HRT), you might be concerned about how PrEP will interact with your hormones. The good news is that PrEP does not interact with any form of HRT, and you can safely take both medications without any concerns. It's important to note that not every type of PrEP is approved for all bodies: Descovy PrEP is only FDA approved for trans women and cis men, so if you're a transmasculine or otherwise DFAB individual, be sure to discuss other PrEP options with your doctor.

4. PrEP is a well-tolerated medication with few side effects.

PrEP is a daily pill that is taken orally, and it is generally well-tolerated by most people. The most common side effect is mild nausea, which usually goes away after the first few weeks of taking PrEP. There are also some potential long-term side effects to be aware of, but these are rare and most people on PrEP don't experience any serious problems. When you're able to move forward with your medication without worrying about side effects, you're free to attend events, hook up with whoever you want, and live your life without constraints!
If you're thinking about starting PrEP, Pride Month is the perfect time to do it. At PrEP2Me, we offer online prescriptions for PrEP, which means you can get started on your prevention journey from the comfort of your own home. We're passionate about removing barriers to HIV prevention: our process is user-friendly, and we can help you get PrEP online and have the protection you need regardless of your insurance situation. Don't wait -- fill out our new patient form and start PrEP today!
If you're looking for a compassionate, culturally competent, in-person PrEP clinic near you in Western Pennsylvania or Ohio, please don't hesitate to visit us at Central Outreach Wellness Center.
Happy Pride from PrEP2Me, where we make it easy and accessible to stay protected!