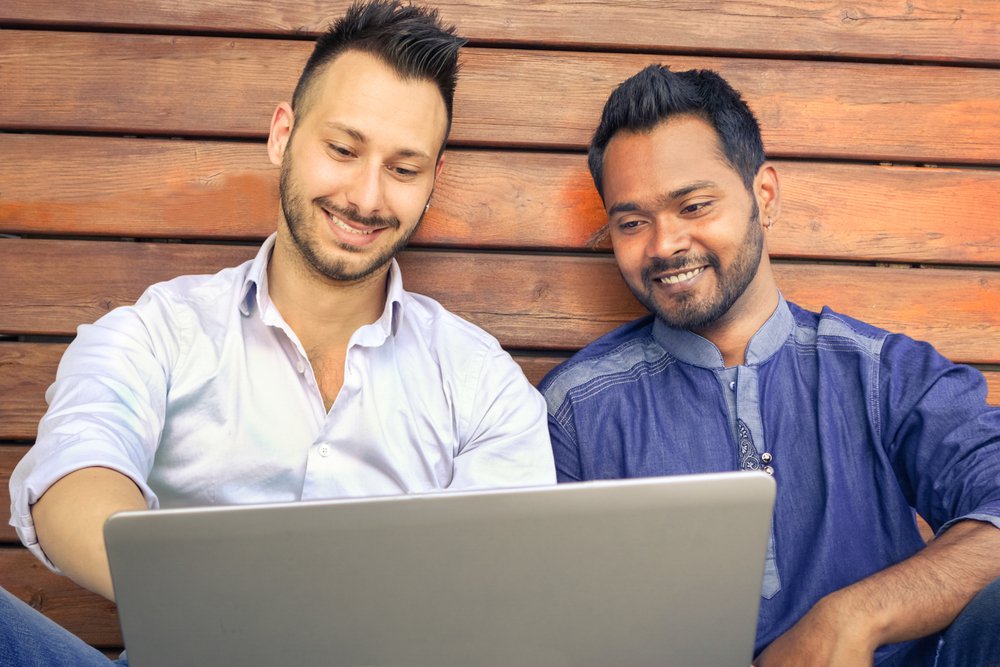 We can't hammer the point home enough that pre-exposure prophylaxis (PrEP) saves lives. It's one of the most effective ways we have to mitigate and eventually stop HIV. Once you start taking PrEP every day, you can count yourself among those who are 99% protected from HIV infection.
That said, getting yourself on PrEP isn't always easy. Not everyone has access to the resources they need to prevent HIV, and even when they do, there can be challenges that make getting started on PrEP more difficult than it needs to be.
PrEP2Me is here to help. We offer confidential PrEP consultations and medication delivery directly to your door, so you can access PrEP without having to jump through hoops. Here are seven ways our telemedicine PrEP service can help make staying on PrEP easier for you:
1. Get started on PrEP from the comfort of your own home

There's no need to take time off work or wait in line at a clinic when you can consult with a PrEP provider from the comfort of your own home. With PrEP2Me, you can schedule a consultation at a time that's convenient for you and get started on taking PrEP without having to leave your house.

Our process is easy, and every part of it can be done at home. That includes an at-home STI test, which provides HIV testing and testing for other sexually-transmitted infections. STI and HIV tests are required before starting PrEP, so we make it part of the process.

2. Get the prescription you need without having to see a doctor in person

In-person doctor's appointments and clinic visits can be tricky to schedule, and they're not always necessary. If you live in a rural area or don't have access to transportation, just getting to a doctor's appointment can be a challenge. With PrEP2Me, you can get the prescription you need without ever having to leave your house.

3. Get your medication delivered right to your door

Once you've been given a valid prescription for PrEP, we'll deliver your medication right to your door. No more waiting in line at the pharmacy or worrying about running out of medication.

We also understand that different people are in different situations, and being on PrEP medications is sometimes a matter of privacy. We promise that the packaging for your prescription refills is completely discreet, so your privacy is always protected.

4. Get support from a real doctor

When you sign up for PrEP2Me, you'll be assigned a real healthcare provider who will be there to support you every step of the way. You'll be able to ask questions, make follow-up appointments, and get the guidance you need to stay on track with your PrEP regimen.

5. Get continuous guidance and care

One of the most important things to remember about most forms of PrEP is that in order for it to maintain its full effectiveness, you have to take it every day. That can be a challenge for some people, especially if they're not used to taking medication on a daily basis.

With PrEP2Me, you'll have continuous guidance and care from a real doctor. We'll help you stay on track with your regimen and make sure you're taking your medication as prescribed. We can even help you troubleshoot if you miss a few doses.

6. Get PrEP delivered anywhere you are

If you're traveling or moving, it can be a hassle to transfer your PrEP prescription to a new pharmacy. With PrEP2Me, you can get your medication delivered anywhere in the US, so you never have to worry about interrupting your PrEP regimen because of your life circumstances.

7. Stay protected without worrying about cost

Many people put off starting PrEP because they're worried about the cost. At PrEP2Me, we're proud to be able to prescribe PrEP at little to no cost, regardless of their prescription drug coverage by health insurance. Just touch base with us, and we'll work with you to develop a plan to get you on PrEP no matter what health insurance plans -- if any -- you may have.

8. Get peace of mind

PrEP2Me is committed to providing the highest quality care possible. Every healthcare provider you see is not only fully licensed, but experienced in providing patients in helping patients mitigate their risk for HIV.

Additionally, all of our prescribed PrEP medications are highly effective and FDA-approved. We'll work with you to determine which of our HIV prevention options are right for you. You can be confident that you're getting the best medication and care available when you choose PrEP2Me.
Get Started on PrEP Today
The sooner you start taking PrEP, the sooner you can start protecting yourself from HIV infection. With PrEP2Me, it's easy and quick to get started. With these easy steps, you can be on your way to better health in no time:
Schedule a consultation
Get an at-home STI test
Get your prescription
Get your medication delivered to your door!

If you're ready to take control of your sexual health and get started on PrEP, we're here to help. At PrEP2Me, we offer online prescriptions for PrEP that make it simple to get started and stay protected. Don't wait to reduce your risk of getting HIV by 99% -- fill out our new patient form and start PrEP today!
If you're looking for a compassionate, culturally competent, in-person source of HIV prevention medication near you in Western Pennsylvania or Ohio, please don't hesitate to visit us at Central Outreach Wellness Center.
At PrEP2Me, we make it easy and accessible to stay protected from HIV!