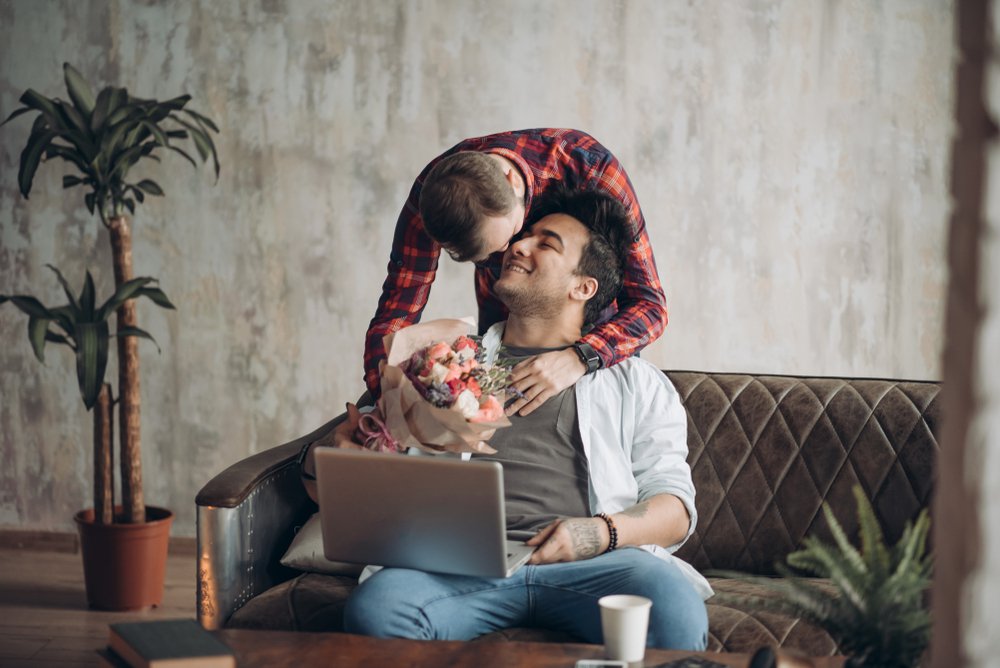 Valentine's Day is almost here, and whether you plan to celebrate with a single monogamous partner or spice it up with someone (or someones) new, it's an exciting time to celebrate love, make a memory, and – if you're lucky – have sex. But if the person you're looking to celebrate with is HIV positive, you may need to remember some extra steps to keep yourself and your partner feeling comfortable and safe.
At PrEP2Me, we want our patients to know that happy, healthy sex is possible for those with and without HIV. Here are three important things to remember when engaging in sex with an HIV-positive partner:
Ask For Honesty From Your HIV-Positive Partner & Get STI Tested
If you're about to be intimate with someone new, don't be afraid to ask about their sexual health. That means asking about the last time they were tested for any sexually-transmitted infection (STI), including HIV. Be sure to approach this in a judgment-free way – it's not about how many partners they've had, who they've slept with, or what kinds of sexual encounters they're used to. It's about safety, both for yourself and your partner. To keep things equitable, you should also be able to answer those questions about yourself. If you're planning on getting laid, get tested at a competent, no-judgment STI testing center(opens in a new tab) near you so you can come to the conversation prepared.
Remember That Undetectable = Untransmittable
If you're seeing someone HIV positive, no matter what your relationship may or may not become, it's important to remember that if their viral load (the amount of HIV in their body) is undetectable, they cannot transmit HIV to you. While this doesn't change the fact that your partner is HIV positive, it does mean that your encounters will be lower-risk than the ones you may have with someone whose viral load is detectable. If you're getting serious with someone who is HIV positive, be a support to them in maintaining their treatment, making it to their appointments, taking their medication, and hopefully reaching that untransmittable status.
Don't Forget to Use PrEP HIV Prevention
If you're having sex with new partners whose status you're unaware of, or you know you'll be intimate with someone who is HIV positive, it's absolutely essential to begin a daily regimen of PrEP. If you're not already taking PrEP and you're planning on having a sexual encounter, be sure you've been on your medication long enough to be fully protected. According to the CDC, PrEP reaches its full effectiveness in protecting 99% against HIV infection by way of anal sex after seven days of daily use(opens in a new tab).
If you're ready to enjoy your Valentine's day with safe, fun, worry-free sex, PrEP2Me can help you get started. We make it simple and accessible to receive your PrEP online, and our discreet packaging can be shipped anywhere in the country. We'll send you an at-home STI test, then you'll be contacted virtually by a real HIV specialist to discuss your treatment plan.
Now is the time to start PrEP with PrEP2Me, where we make staying safe easy and accessible!